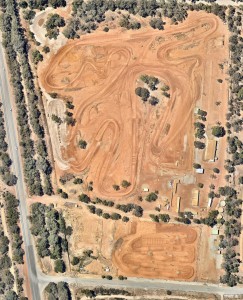 Lightweight Motorcycle Club welcomes riders of all ages from Pee-wee, Juniors, Seniors, one day licence holders and vets across all associated classes to ride at our club.
Facilities include two canteens, three toilet blocks, two first aid posts, a large cement wash down bay, pit sheds, timing towers and two tracks which cater for both motocross and arenacross. Ours is the only club in WA which has motorcross and arenacross tracks under lights.
Numerous events are held each year including Arenacross under lights, six club points days, open events (Junior & Senior) and  State Motocross Championship rounds (Junior and Senior).
We are constantly working to improve and upgrade our tracks and we also organise Training Schools for developing riders. Our club promotes a family atmosphere and has great viewing for spectators and family members.
We look forward to a great season! And really looking forward to its members contributing to promote our club, which has a lot to offer. The committee is already working hard raising new sponsors to take the club to a new level. The Club needs your support through out the whole season!
Busy bee days are important! Your help is very much needed and appreciated.
Please support the club sponsors because remember that they are supporting you! We hope everyone takes full advantage of this  website and contributes towards it.  If you have any queries you can contact our committee.
How do I become a Member of the Club?  Click on the Membership link in the top menu and follow the instructions.
For event details please click on link to Calendar below;