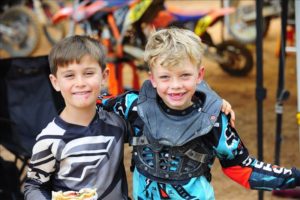 WELCOME all new and renewing members to 2018.  Being a member at our club isn't just about racing but the fantastic social community we have.
Memberships can only be completed online through ridernet.  If you need assistance with this, please check out the help page at Ridernet or contact our membership coordinator.
New to the sport? For more information on getting started, rules what to do MWA has some great information available Junior Riders / Senior Riders. If you would like to know how this fits with our club we would recommend you contact our membership coordinator or one of our board members who can answer your questions and provide you with guidance on getting into our club and the sport – What gear you need, what membership is right for you and your family, how do I change my license etc.
For new members who don't as yet have an Motorcycling Australia license you'll need to complete this section as TBA.  For all the information on obtaining a MA license head to MWA Riders page.  
2018 Annual Membership Fees
Membership Fees
Single                                           $250
Family (max of 4 riders)          $400
Pit Shelter Hire
1/2      $20
Full     $40
Pit shelter renewals need to be completed by 31st January 2018 to secure your shelter. All shelters have been allocated for the 2018 year.
These prices are fully inclusive, there are no additional charges.  A gate key will be issued to those who meet the requirements.  Only riders are to be registered as members, as no non-rider family members need to be added.
Demo Riders
If you are a 50cc non competitive member who is applying for their first ever membership please email membership@lightweightmcc.com.au or message us through our Facebook page here and we'll discuss how you go about receiving a free membership for your first year.
Gate Key's
Gate or a practice key are only available to those who have a Practice Supervisors License or equivalent and have provided a copy of the relevant license, both back and front, to the Membership Secretary either in person or via email.
Busy Bees
There is no busy bee levy for 2018 as this is YOUR club and YOUR facility.  All members are expected to assist with a minimum of 12 hours which is equivalent to 3 busy bees or a full day for off season projects.  Members who fail to meet this requirement may have their access suspended.  There are many projects happening in 2018 and as the saying goes many hands make light work, so there will be plenty of opportunity to help outside the main season.
How do they run? Busy Bees are advertised on our Members only Facebook page and are usually the day or weekend before our club events.  We start busy bees at 8am and go for most of the day and you are welcome to come for an hour or 4 depending on your time availability and we normally have jobs that the kids can help out with as well. Remember to sign in and out.
Once your membership is complete you will receive a Tax Invoice/Receipt in your email.  This can be used as proof of membership until you receive your membership card.
For all other membership enquiries please contact
Paige Burton via email at membership@lightweightmcc.com.au