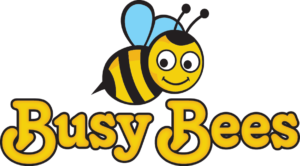 As a member of the Lightweight Motorcycle Club we expect all our members to give a minimum of 12 hours of their time over the course of the year.  This does not have to be at a scheduled busy bee.  Every year there is track & facility maintenance as well as special projects undertaken all of which require VOLUNTEERS.  The facilities belongs to the members and it's up to all of us to maintain, improve and promote this amazing facility we have.    Keep an eye on your inbox and our Facebook pages for all upcoming events and works.
We understand that time is a luxury item, so we have organised for most of our busy bees to start at 8am and go for most of the day before the event or the weekend before.  This allows you to come at any time you like whether that be for an hour or for four as long as it works for you.  Kids are more than welcome to attend as well, we can always find things to keep the little hands busy.
Please bring along gloves, shovels, rakes, blower vacs, high pressure cleaners or whipper snippers to help with the multitude of jobs that usually need to be done.
Need more information, contact one of the board members to help you with how you may be able to help out the club.
THIS IS YOUR CLUB AND MANY HANDS MAKE LIGHT WORK